Last day to ride in 2023
Sunday November 12
YOU MUST HAVE AN ACCOUNT TO BOOK A CABIN. IF YOU HAVE AN ACCOUNT, LOG IN BEFORE YOU ATTEMPT TO MAKE A RESERVATION.
Cancellations and modifications to reservations are done by email only: tek81949@gmail.com
Propane is included with all cabin rental. Heaters are in all cabins. Riding is a separate charge, not covered by the cabin rental! Two Day Minimum on all cabin rentals.
Save yourself some aggravation! Please read the "Reservation Instructions
Tall Pines ATV Park does not rent ATV's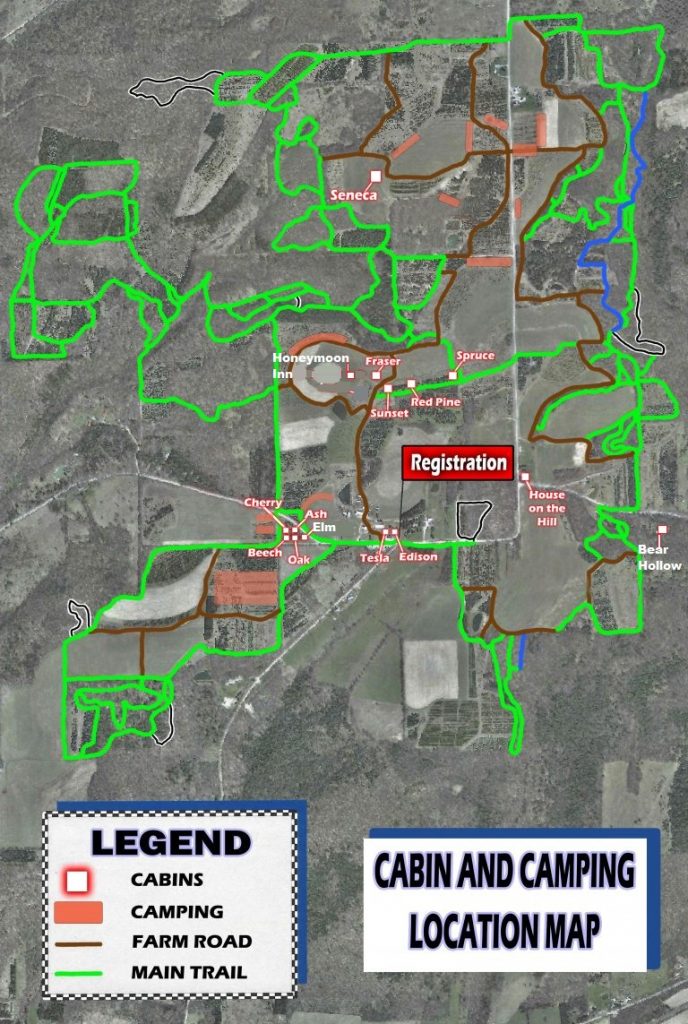 Office: Hours of Operation:  Sunday thru Thursday 9:00AM to 5:00 PM  Friday & Saturday 9:00am to 6:00PM  
Kitchen: Open at 9:00 AM on Saturday and Sunday.  Closes at 5:00 PM Sat and 4:00 PM On Sunday
Trails: OPEN at 9:00 AM every day.
CLOSE at SUNSET every day. Check your weather app on your phone for sunset time.
Reopening in March 1st 2022
For directions – DO NOT USE YOUR GPS – Use the directions on our directions page.  If you choose to use your GPS, don't say we didn't warn you!!
PLEASE DON'T STAPLE
Minors not accompanied by their parents must bring a Minor Waiver filled out and signed by their parents. They must also bring a copy of the parent's drivers license so we can match their signatures.